Hi there!
First of all:
A BIG Thank You for all your lovely comments on the BeeFieldsShawl! I love it, and I sure hope my sister-in-law will appreciate it. I think she will. She knows how to knit, but she's more into other kinds of arts/crafts, like weaving, felting, nunofelting, applique, patchwork...She's really talented.And she turns 50 on Friday:-)
I've been knitting a bit after the shawl was finished too, have completed my
Talia
vest from
Knitty
, and will post pictures later. The camera- well, it's not only mine...LOL! The kids brought it to school for a couple of projects:-)
So I thought I'd ca up on some unfinished business... both
Rani
and
WoolyWorks
tagged me for a game! So- here are the rules:
1.Link to your tagger and post these rules on your blog.
2. Share 7 facts about yourself on your blog, some random, some weird.
3. Tag 7 people at the end of your post by leaving their names as well as links to their blogs.
4. Let them know they are tagged by leaving a comment on their blog.
1: I could have pasted
WoolyWorks
answers right in- most of them also applied to me- like the first one"being a hermit", or #5 "I don't like horses"(they are beautiful to look at- but I have the utmost respect for them, they are too big and too unpredictable!) or #6 "talking ot loud to myself"...because then I get the answer I want:-)
2: I've always thought I was a pretty skilled knitter...that was until I discovered internet and knittingblogs! I have learned SO much from blogreading this year, and the more I learn, the more there is to learn! So thank you, all of you, that share your knowledge!
3: I'd like to learn more about spinning/weaving. We have lots of
wool
that is nearly impossible to sell because it's multicoloured and not used at commercial spinning mills (please exuse my English- I used to have CLUE- an English dictionary- on my computer, but it disappeared...)
4:I hate to ask people for help. I don't mind helping, though!
5: Is it weird to consider fellow bloggers friends? Somehow I feel I know more about many of the bloggers I read regularly than I know about my neighbours!
6: I hate paperwork ,and get cranky when I have to do it!
7: I'm a nightowl- that's probably why I'm still sitting here at 2am! Also, these are really boring facts!
Then:who should I tag? I think I'll go with the easy solution: those of you still reading and wanting to participate:consider yourself tagged!
Next: I found this on
Yarnhogs
blog, and decided to give it a try.... The result? Pretty accurate...LOL!!!
Invisible Man
: "Paste this text into your webpage code!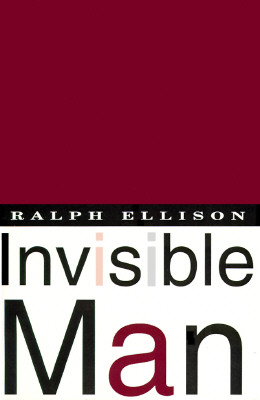 You're Invisible Man!

by Ralph Ellison
http://marit-ontheneedles.blogspot.com/
Most of your life, people have either ignored you or told you that you
were wrong. You've been duped, mistreated, misled, and neglected. Maybe it was because
of your race, or some other uniqueness that people were quick to condemn, but now you
just want to crawl into a hole and disappear. After all, nobody knows your name. But
you just might speak for everyone.


Take the Book Quiz
at the Blue Pyramid.
"
Something totally different-these are not exactly the
BLUEbell
socks...but they are April's Sockamania. Done in Sisu 3525 (the solidcoloured) and Opal Euel (the multicoloured) I tried knitting these two at a time on one circular...but came only halfway down the leg before separating! I spent more time untangling the yarn than I spent knitting... So one sock was completed using
MagicLoop,
and the other one knitted on 4 DPN's. The DPN's worked best for me. The fair isle pattern got much more even than with magic loop or two at a time...They go straight into my gift basket, unless the girls claim them first!
We've had some wonderful days lately, sunny and clear. Quite the opposite of what we are used to. I've had backtrouble for a few days, but it's getting better now. I get it every now and then. I have kids that are willing to help, so the sheep get fed and the house isn't too messy:-)
Have a nice week!
ETA: I have no idea what happened- but suddenly the whole post disappeared...! And the date was wrong too:-)
We're enjoying the spring sun around here!